Glass Work – Free Quotation 
There is an old and outworn thought in the building engineering industry that glass is a fragile item. Put this material on par with concrete and wood as preferred materials. Glass work is sturdier than ever because the raw extractions infused with the technology have added a great deal of functionality and aesthetics to it. As a newcomer to this area, shopping for different types of glass could be confusing, even though glass can serve you with ample solutions that can be cost-effective and functional.  
Different types of glass work used for interior purposes!
Here are different types of glasswork used for interior purposes that can enhance the look of any space:
Frosted glass: 
In contemporary architectural design, frosted glass is a popular choice. In addition to providing you with a sense of security, the worthy material serves a decorative purpose. Sandblasting or acid-etching is generally used to change a transparent glass sheet into a translucent one. In addition to providing the glass with a cloudy appearance, both techniques cater to different levels of opacity and design according to the customer's preferences.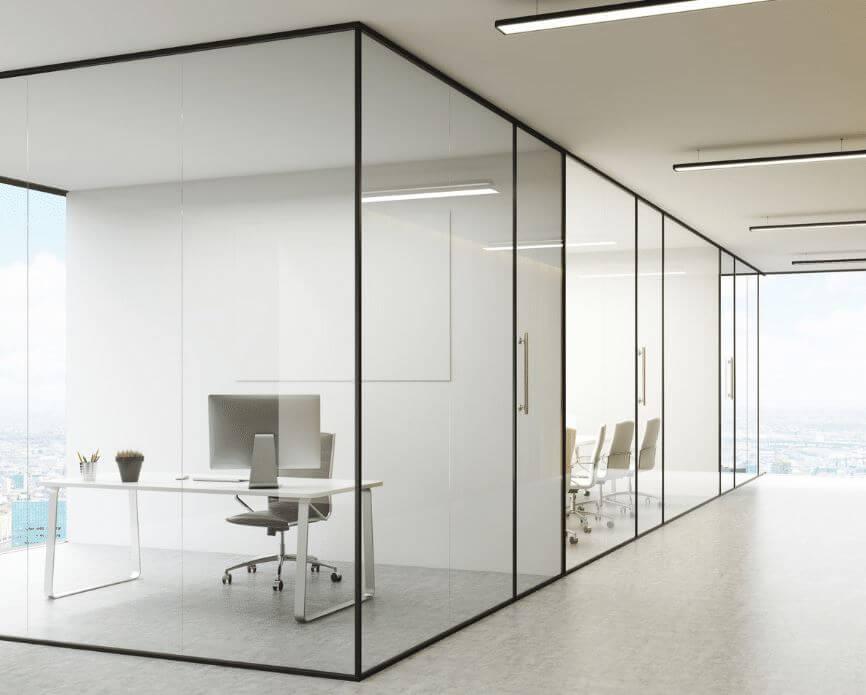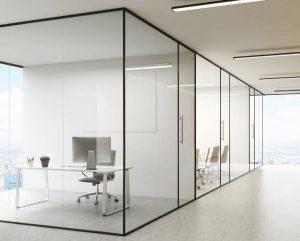 It is important to consider how much transparency and gradients each interior spacing requires when choosing the frosted glass. A glass with acid etching is more economical, has a smooth permanent design that won't wash off, and is less likely to get marks or handprints. 
Insulated glass:
Glass insulated with the latest technology is the best choice when it comes to glass technology. It gives you ease with your utility bills, as you can control the temperature in your home, office, or apartment by investing in such material. Insulated glass is also known as IG units. Because of their insulation properties and heat resistance in summer, these are the most preferred materials for doors and windows.
The insulating glass unit is made by separating two glasses and sealing them together, leaving a vacuum or gas space in between. It is important to consider security and personal preferences when choosing IG units, as spacing and thickness can impact soundproofing and temperature resistance. 
Plexiglass:
In the world of architecture, Plexiglass is a preferred glass type because of its environmental friendliness. There is even a name for it: Acrylic glass. A polymerized glass type results from polymerization. Once they have been processed, they are sold as sheets on the market. It is reckoned that this type of glass is 30 times stronger, 2 times lighter, and chemically resistant than glass, thus opening new possibilities for interior designers. 
Due to their numerous finishes, acrylic zones are highly versatile. Clear plexiglass sheets offer a clear look-through view. They can be used as a better alternative to mirrors since they have silver mirrored sheets and reflect light. Adding value to your interiors is easier with tinted or patterned sheets. 
Want professional glasswork for your interiors? Then connect with interiorsDubai.ae now!
At InteriorsDubai.ae, we put customer satisfaction first when it comes to everything interior. We select products of premium quality and precision-made workmanship that will complement your interiors well. Now that you know what to do, what are you waiting for? At our store in Dubai, you can now get high-class glasswork.